Day of the Week
Hours
Mon

10:00 AM

-

7:00 PM

Tue

10:00 AM

-

8:00 PM

Wed

10:00 AM

-

7:00 PM

Thu

10:00 AM

-

8:00 PM

Fri

10:00 AM

-

7:00 PM

Sat

9:00 AM

-

6:00 PM

Sun
Closed
The massage therapist Richard is amazing. And the front staff is always so welcoming.

A friendly welcome and make feel like a friend not a costumer

Courteous staff Good massage experience Always helpful

Friendly and knowledgeable staff

Relaxing atmosphere. Courteous and friendly staff. Wonderful massage.

The staff that check you in are professional and friendly. The massage therapists are great. It's always clean and feels fresh in the rooms.

Gabby inquired about my skin concerns. I felt she was knowledgeable in accomplishing my skincare needs during my visit. Gabby and the whole staff were very professional.

Wonderful front desk staff. Absolutely terrific massage therapists.

Ricky was my therapist. He was friendly and nice as a person. However, the massage was not what I had asked for. Even though He went over my profile to confirm what I wanted. I thought we were on the same page, but unfortunately not. I asked for FIRM or DEEP TISSUE pressure. Medium at best is what I received. The technique used was not what I have ever experienced in the last 20 years of receiving a massage
Massage Envy
Copperfield
10:00 AM
-
7:00 PM
10:00 AM
-
8:00 PM
10:00 AM
-
7:00 PM
10:00 AM
-
8:00 PM
10:00 AM
-
7:00 PM
9:00 AM
-
6:00 PM
Closed Today
Your body works overtime. Let's fix that
The demands of daily life can be super taxing on your body. That's why is pays to take care of it. With a little help from Massage Envy, we'll keep your body running smoothly. So you can run that half marathon or that full day of meetings.
Customized experiences
Personalize your sessions with services & products
Highly trained employees
Trained to meet industry-leading standards
Curated product lines
Complement your services and home care
Offers & Updates
Keep your body (and your wallet) feeling good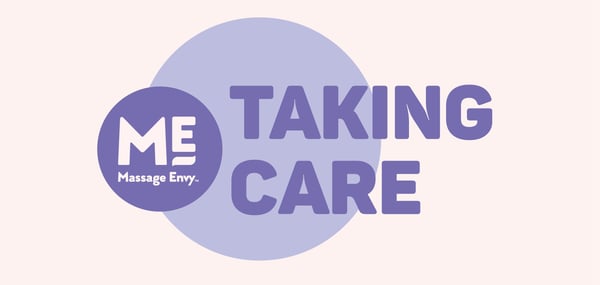 We know you're feeling the effects of stress now more than ever, which means it's even more important to make sure you feel safe and comfortable once you're back in the hands of a Massage Envy franchised location. Please contact your clinic for safety measures and requirements.
Learn more about Franchise Location Health and Safety Measures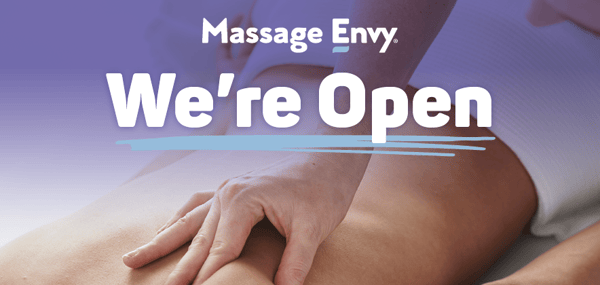 NOW RE-OPENED
We're ready to help you re-start your wellness routine. You are welcome to schedule your next services anytime. And don't worry, we got your back, extensive safety protocols are in place to help protect you and your service provider. We can't wait to see you!
Benefits of Massage
Whole-body benefits, a happier you
Routine massage can help with that
Massages by Massage Envy at Copperfield
Customer Reviews
The massage therapist Richard is amazing. And the front staff is always so welcoming.

2/13/21

A friendly welcome and make feel like a friend not a costumer

2/12/21

Courteous staff Good massage experience Always helpful

2/12/21

Friendly and knowledgeable staff

2/11/21

Relaxing atmosphere. Courteous and friendly staff. Wonderful massage.

2/9/21

The staff that check you in are professional and friendly. The massage therapists are great. It's always clean and feels fresh in the rooms.

2/7/21

Gabby inquired about my skin concerns. I felt she was knowledgeable in accomplishing my skincare needs during my visit. Gabby and the whole staff were very professional.

2/5/21

Wonderful front desk staff. Absolutely terrific massage therapists.

2/5/21

Ricky was my therapist. He was friendly and nice as a person. However, the massage was not what I had asked for. Even though He went over my profile to confirm what I wanted. I thought we were on the same page, but unfortunately not. I asked for FIRM or DEEP TISSUE pressure. Medium at best is what I received. The technique used was not what I have ever experienced in the last 20 years of receiving a massage

2/3/21
In the Copperfield Village Shopping Center near Sprouts, next to Panera Bread.
Hours
Day of the Week
Hours
Mon

10:00 AM

-

7:00 PM

Tue

10:00 AM

-

8:00 PM

Wed

10:00 AM

-

7:00 PM

Thu

10:00 AM

-

8:00 PM

Fri

10:00 AM

-

7:00 PM

Sat

9:00 AM

-

6:00 PM

Sun
Closed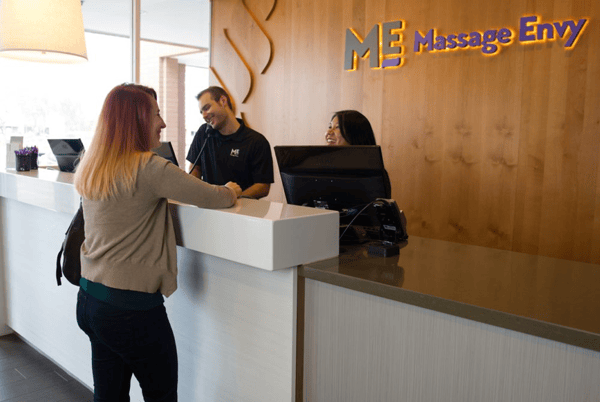 Massage Envy Careers
Join a culture of care
Massage Envy franchised location teams work together to keep clients' bodies working. Find a career that gives you everything you need to keep your career working for you.