Massage Envy
Yuma - COMING SOON
Massage Envy
Yuma - COMING SOON
Your body works overtime. Let's fix that
The demands of daily life can be super taxing on your body. That's why is pays to take care of it. With a little help from Massage Envy, we'll keep your body running smoothly. So you can run that half marathon or that full day of meetings.
Customized experiences
Personalize your sessions with services & products
Highly trained employees
Trained to meet industry-leading standards
Curated product lines
Complement your services and home care
Massage Envy Services
*Not all Massage Envy franchised locations offer stretch sessions and facials. Contact your nearest location to confirm service options.
Benefits of Massage
Benefits of Massage Subheading
Routine massage can help with that
Massages by Massage Envy at Yuma - COMING SOON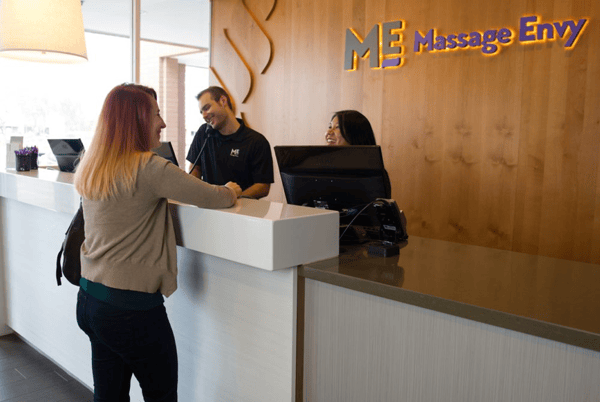 Yuma - COMING SOON IS HIRING!
Come grow your career at the best place to work, hands down
If you enjoy knowing that you're making a difference in people's lives every day, Yuma - COMING SOON would love to talk to you! Join a supportive community that cares for you as much as you care for your clients.
All Massage Envy locations are independently owned and operated franchises. At each Massage Envy location, the franchisee is the sole employer for all positions and is not acting as an agent for the franchisor.